UPDATE: 2021 Swimming Pool Season.
POOL IS OPEN
Recreation / Family Swim:  Wednesday – Saturday: 12pm – 6:30pm
Lap Swim / Individual Fitness:  Wednesday – Friday: 8am-10am.
Lap swim and individual fitness is ADULTS ONLY.  There will be no lifeguard on duty at this time.
Swim Lessons: Wednesday – Friday 10am – 12pm.
Swim lessons will be available on a sign up basis for both private and semi-private swim lessons (max. of 3 participants) in 30 minute time slots.
We have hired a Pool Manager, Chloe Hubbard, and have been able to put together a big enough life-guard team to open the pool.  Looking at the days of the week and hours that our team of guards are available to work dictates the days the pool will be open this Summer.  We are still looking to add more guards to our team, and hopefully that will allow for expansion of the days and hours of operations.
**As has always been the case our Pool is a Private pool, available only for Current Members. Annual Pool passes are not available at this time.
Swim Lessons
Swim Lessons WILL BE AVAILABLE this season!
CLICK HERE
for Information and FAQ
Recreation / Family Swim
Wednesday – Saturday
12pm to 6:30 pm
Lap Swim / Individual Fitness
Wednesday – Friday
8am to 10am
Swim Lessons
Wednesday – Friday
10am to 12pm
Childrens Wading Pool –
Just for families with "little ones"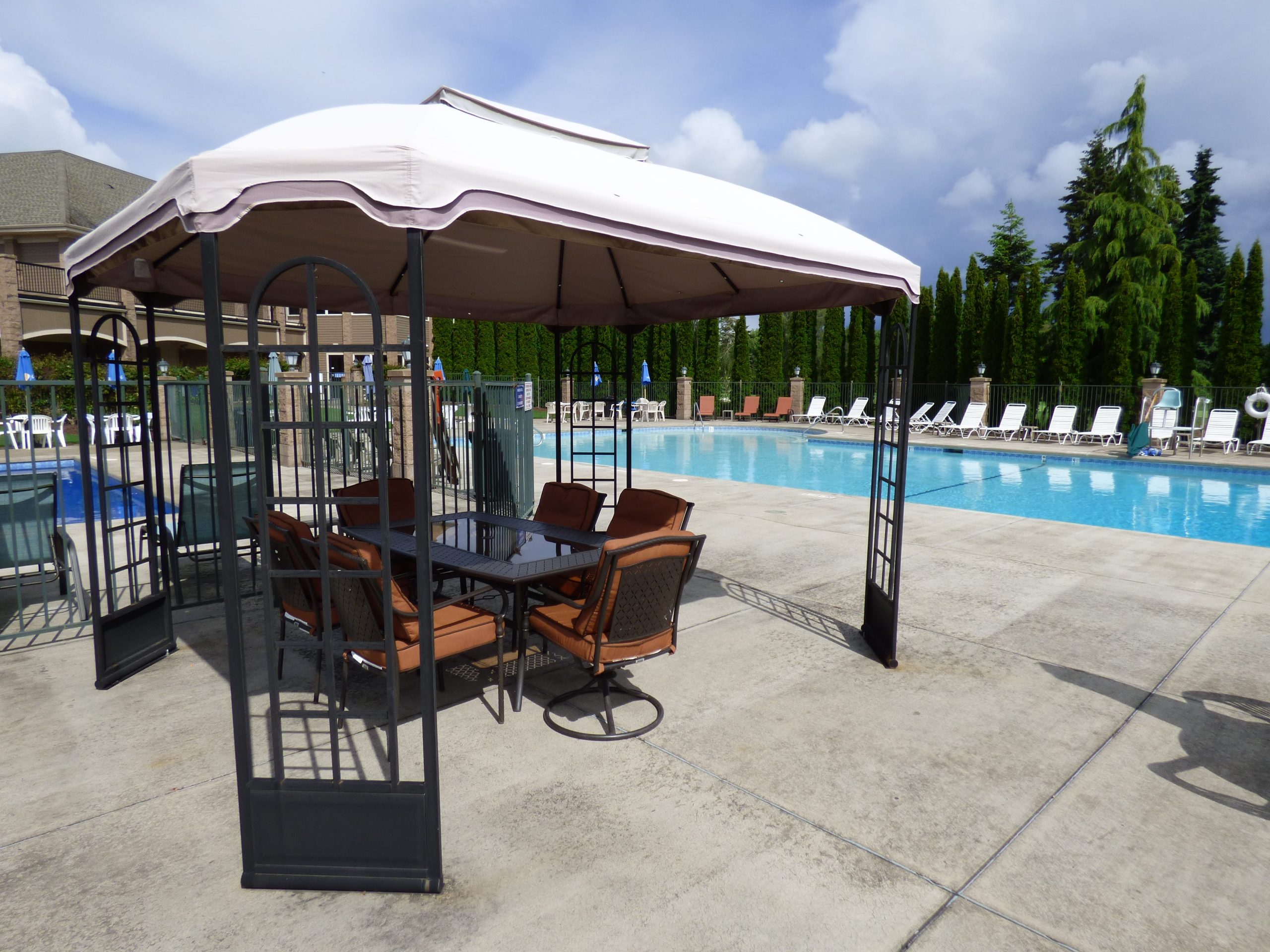 Pool Rules & Information
GUEST RULES:
The pool will remain private for the exclusive use of our members and their invited guests. There will be a guest fee for EACH guest even if they're not swimming. Guests will not be allowed to come to the pool without the member.  There must be a member of at least 21 years and older in attendance to accompany a guest.  The pool staff will check pool members and their guests in as they enter the pool area. The member will be asked to present pool membership cards when signing in. All guest fees will be billed to the members' accounts.
General Pool Rules
•All members and their guests must sign in at the pool window.
•Children under age 8 and who have not passed the swim test, must be fully supervised at all times by a parent or a responsible adult.
 THE LIFEGUARD IS NOT A BABYSITTER!  Non- swimmers must stay in the shallow end of the pool with an adult. 
The ratio of adult to non-swimming children is one to two.         
•No bathing suits or bare feet allowed in the clubhouse.
•Collared shirts must be worn in the clubhouse.
•Spring Hill is not responsible for lost, misplaced, or stolen items.
•All food consumed on the premises must be purchased at Spring Hill.  All food must be eaten in the table area only and at least 4 feet from the pool edge. 
Glass containers, plates, etc. will not be allowed in the pool area. 
No popcorn in the pool area, please.
•Cutoffs may not be worn in the swimming pool or clubhouse.
•Persons with skin lesions, sores, nose or ear discharges, communicable diseases, or bandages will not be permitted to swim.
•Use of all inflatable pool toys is subject to the discretion of the pool staff due to the number of swimmers in the pool and other safety factors.
•All swimmers under the age of 18 must get out of the pool during break time.  This is a 15-minute period used by the pool staff to do various pool duties and for their own breaks.
•No diapers allowed in the pool.  All infants and toddlers who are not potty trained must wear a swim diaper.
All minors left alone at the club are required to sign in at the snack bar window and provide an emergency contact telephone number.
Inclement Weather Policy
Poor weather conditions will affect the opening and closing of the pool.  If there is steady rain at noon, there will be a delayed opening.  The weather situation will be reassessed at 2 pm.  If there is still significant rain, the pool will remain closed until such time as there is a clearing in weather conditions.  An open/closed sign is on the pool fence facing the parking lot to advise pool visitors of the status of pool operation.  At no time will swimmers be allowed in the pool if we have received a weather alert due to thunder and lightning in the area.  When in doubt,
please call the office (541-926-6059 x 301).
The owners and managers of Spring Hill Country Club fully support the lifeguard staff in their efforts to maintain a safe, orderly swimming pool for the enjoyment of Spring Hill members.  Any person whose conduct is obnoxious, rude to the staff or other members, and their guests or who indulges in unsafe horseplay may at the discretion of the Pool Manager be barred from the swimming pool.  If this person is a minor, the minor's parents will be so informed by phone or letter of the circumstances of the suspension and when the minor may return to the pool.
 
Springhill Golf Club
155 NW Country Club Lane
Albany, OR 97321
(541) 926-6059
info@albany-golf.com